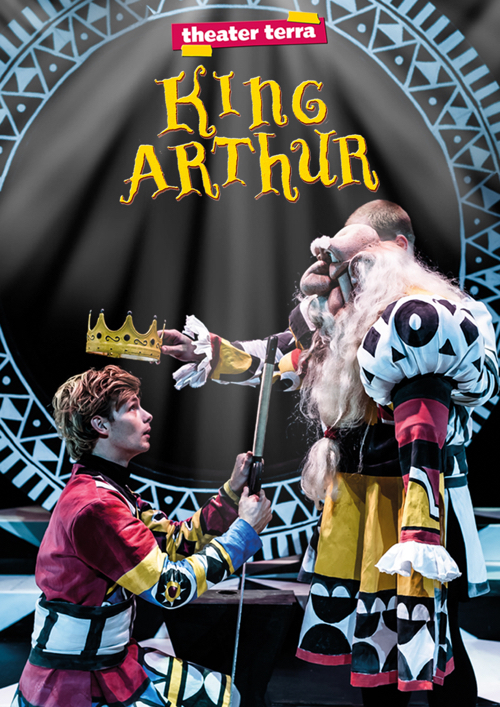 King Arthur
Musical adventure with princesses and brave knights
After the successful world tour of Spot, Theater Terra presents the new family musical adventure King Arthur.
The world famous tales of King Arthur, the sword Excalibur, the wizard Merlin and the knights of the round table have been the inspiration for books and films for centuries. Theater Terra has created a new family musical with puppetry based on these famous tales, for ages 8 and up.
The English people have been longing for a new King for years. According to a legend, only he who manages to pull a sword from a stone, can be crowned King. When the young Arthur manages to do this effortless, a big adventure starts. With the help of Merlin the wizard and the knights of the round table, Arthur might become the biggest King of them all…
King Arthur will start touring North America from 2018.
For bookings in North America, please contact: Kids' Entertainment:
tara@kidsentertainment.net
For bookings in other countries, please contact: Theater Terra:
info@theaterterra.nl