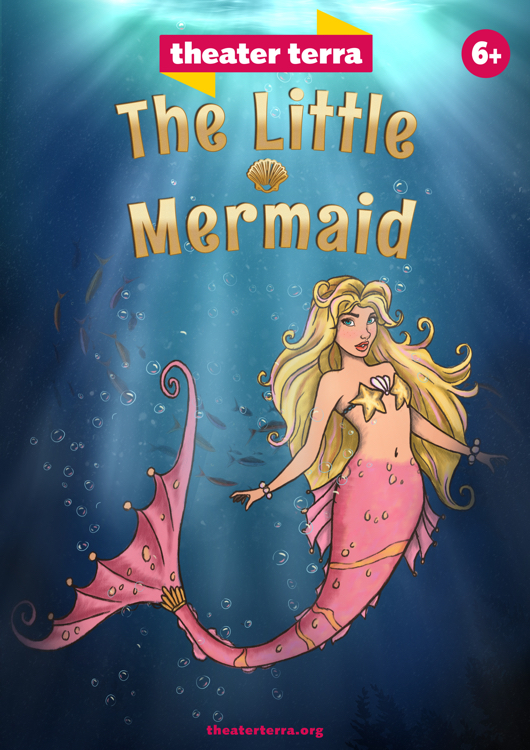 The Little Mermaid
Enchanting world under water
Theater Terra, recently on tour in Europe, North America, Asia and Australia with Spot, as well as in Europe and Asia with Guess how much I love you, presents the new family musical The Little Mermaid, based on the fairy tale by Hans Christian Andersen.
Once upon a time, deep in the ocean lived a mermaid with a voice of gold. She often dreamed of the world above the sea and when she is finally old enough to explore this world, she saves a young prince from a drowning ship. She falls in love and wants to become human as well. The mermaid desperately asks a mean sea witch for help. The witch agrees to give her legs, but only when she gives up her beautiful voice. When the prince does not give his unconditional love, the enchantment will never again be broken…
The Little Mermaid is one of the most famous and popular fairy tales worldwide. Theater Terra has created a new family musical with puppetry, songs and an inventive set based on this fairy tale, for ages 6 and up. The show runs 60 minutes and is suitable for venues 400 to 2000 seats.
After a very successful run in Europe, The Little Mermaid will be touring in Asia in 2019 and North America in 2020.
For bookings, please contact Theater Terra: info@theaterterra.nl