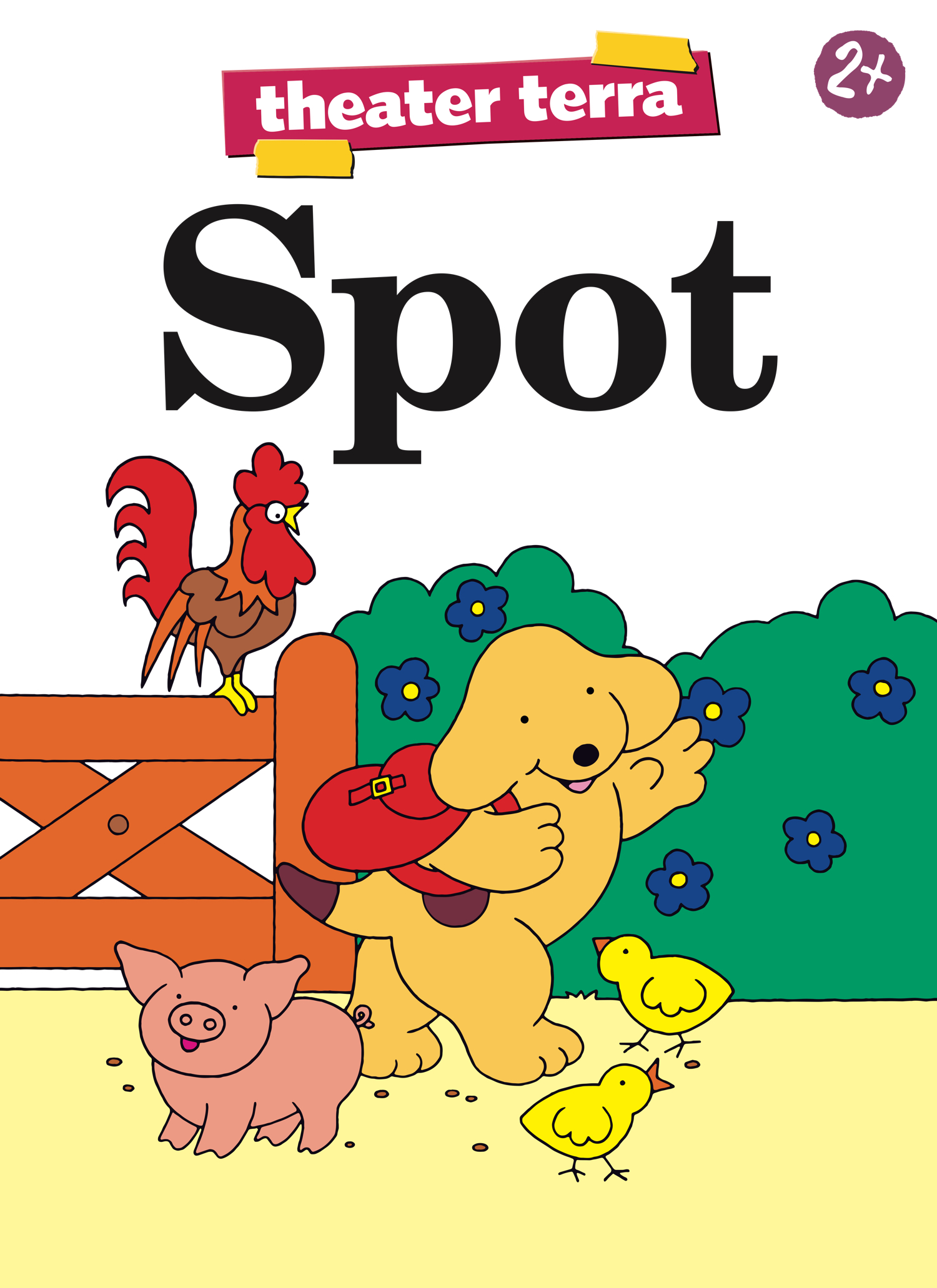 Spot
Theater Terra from the Netherlands presents Spot, based on the well-known books by Eric Hill
Together with Spot, toddlers and their parents will have a new adventure in the theatre. Spot will take the audience to the farm of his father Sam, where all the animals are lost. Spot and his friend Helen are going to need the help of the audience to find all the animals and bring them back to the farm. Can everybody recognize the sounds of the animals and help Spot and Helen to find them?
Spot by Theater Terra is touring around the world! After shows in the Netherlands, Belgium, the United States , Canada, Asia and Australia, the show is currently on hiatus. A new version of the show will premiere in Australia in 2019, in partnership with CDP Theatre Producers.
Puppetry show with musical songs, for ages 2 and up.
For bookings, please contact: info@theaterterra.nl
Presented by arrangement with Salspot Limited, a Penguin Books Limited company.